And They Said It Couldn't Be Done
This is Your Brand, And We're Going to Bring It To Life
As master printers with decades of experience, state-of-the-art equipment, business savvy and serious design chops, Wayside delivers powerful custom printing solutions to make your brand stand out.
From design to delivery, you'll love our outstanding service, attention to detail and fast turnarounds of the highest quality print products. If someone else says it can't be done, we'll find a way.
With striking designs and strategic solutions, Wayside takes care of all your commercial printing needs, from small jobs to complex pieces:
Brochures, Presentation Folders, Rack Cards and more
Business Cards, Stationery, Forms + Labels
Newsletters, Magazines + Calendars
Digital Short-Run Projects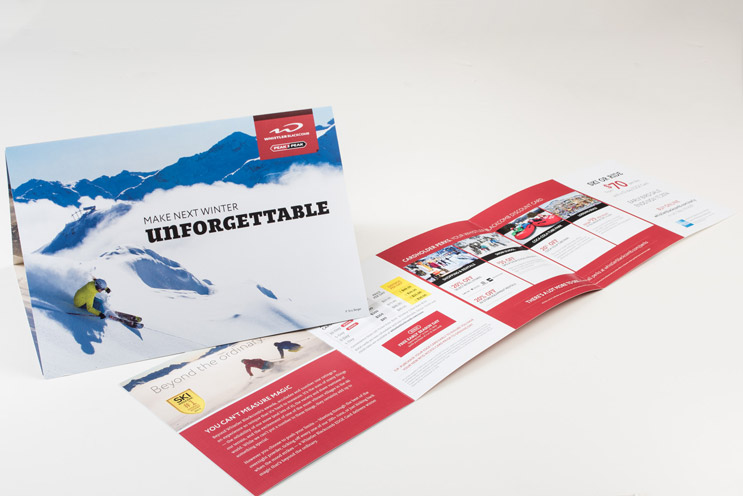 Variable printing?
Check.
Bulk unaddressed mail?
Check.
Friends with Canada Post?
Check.
From design right to your customer's door, our direct mail team works with you to make sure your next campaign is eye-catching, effective, and, above all, easy.
Custom Web-to-Print Portal
Consistency across your organization
We'll work with you to develop a platform that ensures consistent brand standards across your organization while simplifying workflow. Our custom web-to-print portals offer on-demand printing, direct shipping and direct billing for all your business's printing needs.
Finishing Fulfillment + Warehousing
Bold designs and printing excellence are just the start. Once your project rolls of the press, we can saddle-stitch it, kit it, ship it, store it or you-name-it (almost).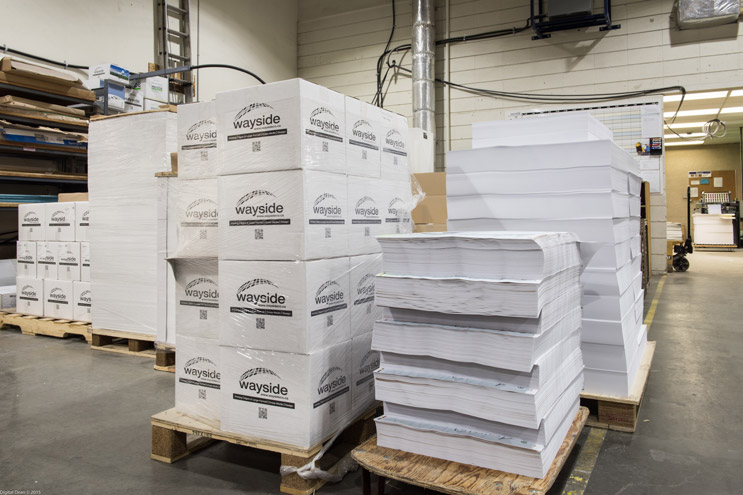 Complete Range of Binding Options
Need Your Marketing Material Printed Yesterday?
We'll find a way to make it happen whether you're in Vernon, Kelowna, Kamloops, Whistler, Vancouver, or anywhere across Canada.
Meet the Heidelbergs
and the other members of our over-achieving press family.
The Wayside press room is home to a fully automated, fully integrated Heidelberg offset press capable of six colours in one pass with coating. What that means to you is we have the capability to accommodate your deadline and your imagination with endless colours, coatings and textures. We also run a Staccato 20 Micron for the cleanest lines and highest definition vibrancy.
Tour the plant
We love showing clients where all the magic happens.
File Setup
Tips for getting your files right every time!